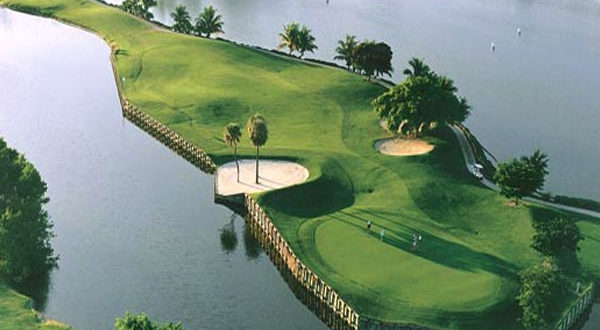 The Dunes Golf & Tennis Club
The Dunes is one of those unforgettable places, a place in tune with its natural environment and designed for the most memorable experiences. Recently voted the "Best Golf Course in Lee County" by GulfShore Magazine, the spectacular 18-hole championship course was masterfully designed by 10-time PGA Tour winner, Mark McCumber. It sits within a stunning wildlife preserve that has been sanctioned by the Audubon Society.
Tennis at the Dunes features
a top-of-the-line facility with 7 newly resurfaced Har-Tru courts for the best playing experience. Training is available from Certified Tennis Pros. The Pro Shop offers the very best in clothing, footwear, racquets, accessories and racquet stringing and an extended line of Sofibella Active Wear for women.
The Dunes Tennis Club also offers special events programming including member, charity and pro-am tournaments along with fantasy camps featuring top ranked players.
In addition to local membership and public access, The Dunes is affiliated with our sister property, the Inns of Sanibel. Guests of the Inns are automatically honorary members of the Dunes during their stay at any of the four Inns.
FEATURES
Stunning Views
Newly Renovated Greens & Bunkers
Wildlife Preserve
Best Golf Course in Lee County
Designed by 10-time PGA Tour Winner
Open to the Public
Unique Aqua Driving Range
7 Newly Resurfaced Har-Tru Tennis Courts
Complimentary Membership to Guests of the Inns of Sanibel
THE DUNES GOLF & TENNIS CLUB
949 Sand Castle Road,
Sanibel Island, FL 33957
Clubhouse 239.472.3355
Tennis 239.472.3522
Golf 239.472.2535
MEMBERSHIP & MANAGEMENT
THE DUNES GOLF & TENNIS CLUB
949 Sand Castle Road
Sanibel, FL 33957
Dana Swanson: (239) 472-3355
Email: dswanson@theinnsofsanibel.com
AWARDS
Voted: "Best Golf Course in Lee County" by Gulf Shore Magazine
Designated a Wildlife Sanctuary by the Audubon Society